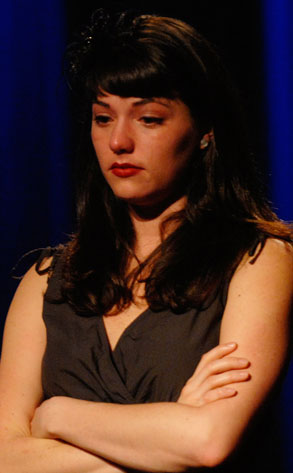 Bravo
Project Runway's dramas have subsided and, apparently, so have season-five finalist Kenley Collins'.
The designer initially faced a second-degree felony assault charge for allegedly throwing her cat, computer, apples and water at fiancé (at the time) Zak Penley last month. Today, however, the charged was reduced even lower than the misdemeanor that was expected.
Collins pleaded guilty in a Brooklyn courtroom to a count of disorderly conduct, which, Judge Miriam Cyrulnik explained, is considered a violation and not a criminal charge. The reality-TV star was sentenced to a $120 fine and a two-year protection order barring her from having contact with Penley. The incident will remain sealed and not appear on her criminal record.