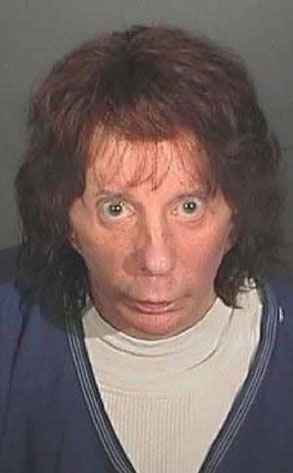 The boy genius has given way to the convicted murderer.
Phil Spector, the legendary record producer, eccentric and recluse with a reputation for building walls around people as much as his signature music, was found guilty of second-degree murder by Los Angeles jurors today in the 2003 shooting death of cult-movie star Lana Clarkson.
Emotions occasionally spiked at the courthouse: Spector's wife Rachelle sobbed; the jury forewoman broke down at a post-verdict press conference; prosecutors spoke of justice served. Spector, however, was described in reports as seeming unmoved.
The 69-year-old Grammy winner and Rock and Roll Hall of Fame member, who was taken immediately into custody, faces up to life in prison when sentenced May 29.