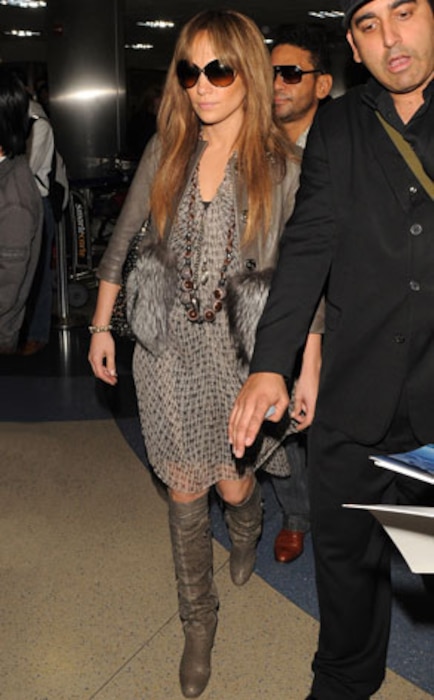 Element/Fame Pictures
• While promoting handbags in Tokyo, Jennifer Lopez chatted about how her twins, Max and Emme, come first, but apparently they don't come to Japan. Word is, they were still in Los Angeles as mom talked them up.
• City girl Whitney Port admits that Robert Pattinson is cute, but she's not a fan of Twilight. That said, she was spotted with maybe on-again BF Jay Lyon, so there's really no accounting for taste, is there?
• Ben Affleck reminds us that he and Matt Damon are still one of the best bromances ever. Perhaps, however, he should take a little buddy break and buy wife Jennifer Garner some new undies.
• Those dirty dancers get Britney Spears every time!
• Could Zooey Deschanel be any cuter?
• Dear Alexis Bledel: We think every Gilmore Girls fan will agree that it was very cool of you to check out your TV mom, Lauren Graham, in Guys & Dolls on Broadway. Love, Rise 'n' Shine
Sarah Jessica Parker is looking decidedly un-Carrie Bradshaw-like in the Big Picture gallery.