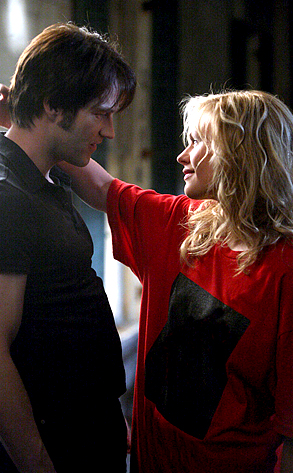 HBO/ Jaimie Trueblood
Whee! New True Blood gorgeousness!
HBO just graciously confirmed that our favorite Southern vampire friends return for season two on June 14.
BTW, our True Blood source tells us that your favorite Viking vamp, Eric, will indeed be a big part of season two. (Yay!) We'll apparently get to know another side of him when we meet an important figure from his past.
And to answer your fan Q's to tvdiva@eonline.com: Yes, season two was inspired by the second novel and it follows some but not all of its major storylines—there will definitely be a few big surprises and deviations.
Now for the part you've all been waiting for: Many new True Blood season-two photos below the jump...