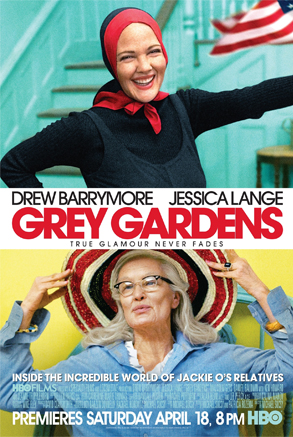 HBO
It may be called Grey Gardens, but HBO's upcoming film based on the classic 1970s documentary is anything but grey.
We got an exclusive first look at the colorful one-sheet featuring Drew Barrymore as real-life Little Edie Beale and Jessica Lange as her mother, Big Edie, circa 1973. The Beales, who were relatives of Jackie Onassis, made headlines when they were discovered living as recluses in a decrepit East Hampton, N.Y., mansion.
How did these two acting beauties make the physical transformation? Read on...