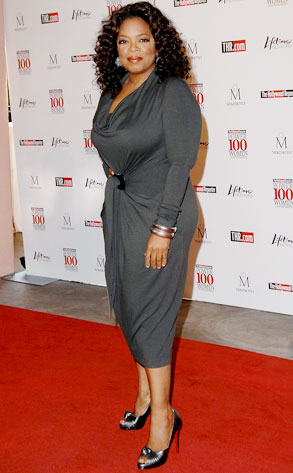 Jon Kopaloff/Getty Images
Oprah Winfrey won't be interviewing Rihanna this week, but the 21-year-old star's presence will be felt.
The daytime queen, who last week advised Rihanna and boyfriend Chris Brown to seek counseling, plans to devote this Thursday's episode of the Oprah Winfrey Show to dating violence.
Winfrey said the episode, which will include guest diva Tyra Banks, is "dedicated to all the Rihannas of the world."
Brown has been charged with assaulting and threatening Rihanna last month and is facing prison time if convicted on both counts. His arraignment has been postponed until April 6, purportedly so his attorneys can continue to try to hammer out a plea deal with prosecutors.
Winfrey, not one to be shy about taking a stand on a potentially polarizing issue or offering unsolicited advice, has already addressed Rihanna on the air.