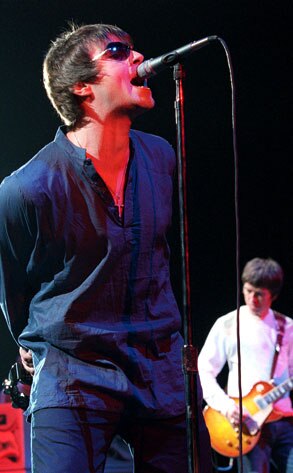 AP Photo
UPDATE: Despite Oasis' claims that the band's shows were canceled for political reasons (i.e., supporting a free Tibet), the promoter now tells Reuters that the shows were scuttled because of the "tough economic situation."
"I have no money. It's normal in an environment of economic crisis," said the man identified only by his surname, Luo. "It has nothing to do at all with the Tibet problem."
"According to the organizer, the performance was canceled because of some economic problems the organizer had," Foreign Ministry spokesman Qin Gang said. "The Chinese authorities responsible for this, the cultural departments, have already required the organizers to provide more detailed information."
_______________________________