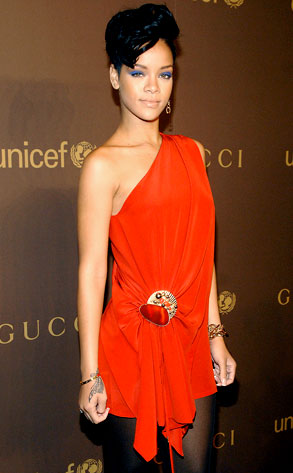 Rob Loud/Getty Images
Los Angeles police have opened an internal investigation into who illicitly leaked a close-up photograph of Rihanna's brutalized face purportedly taken after her Feb. 8 altercation with Chris Brown.
"The Los Angeles Police Department takes seriously its duty to maintain the confidentiality of victims of domestic violence," the LAPD said in a statement Thursday. The department has yet to publicly identify Rihanna as the alleged victim in Brown's case.
"A violation of this type is considered serious misconduct, with penalties up to and including termination."
The LAPD says it immediately launched an investigation after its media relations department was inundated with press inquiries about the picture, which first surfaced on TMZ.com and appeared to the cops to be a photo taken "during an official domestic violence investigation."