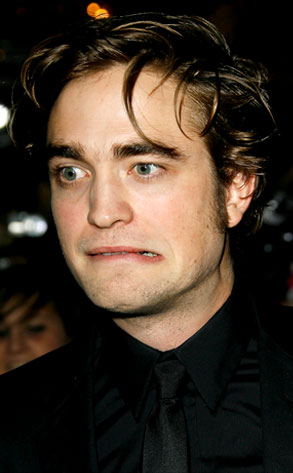 Vince Bucci/Getty Images
Dear Ted:
You're the only one to trust out there (trust being a relative term, no offense). I heard Rob Pattinson was hanging out with Emma Watson after the BAFTAs. Is it true and is there more? Don't tell me Rob could really like a good girl—or is it the challenge? I mean, Emma is in a whole different class from the L.A. crowd (meaning Emma has some—class, that is).
—Diana, Queens, N.Y.
Dear Wattinson:
Nothing serious there at all. You're right, Emma so would not be his type of gal. Like, it's laughable.
Dear Ted:
Your response to someone questioning the authenticity of your "sources": "Dear PR Train: Not when I personally know the people feeding me the Lopez info, no, I don't." Right, because the gossip of close, personal friends is always unfailingly reliable and 100 percent accurate? You may know them personally, but do they know Lopez personally? That's where you get a bit closer to the truth.
—Aspeth
Dear Out of Towner:
I've met Lopez, but no, she's not a close friend. That's true. So, too, is the fact that she's bitched out some of my good buds—buds who are reliable, employed, don't drug and don't have agendas. Always the best kind of sources. Face it: Lopez is a screamer from the Bronx, period.
Dear Ted:
Love ya to death. I recall not so long ago you mentioning a "talented young man" who, shall we say, swings both ways, being found on his knees. Could that have been Chris Brown, who is having trouble as most young men and women do when they are not sure of their sexuality? It would only hurt more for Rihanna, being so in love as she is.
—Figis