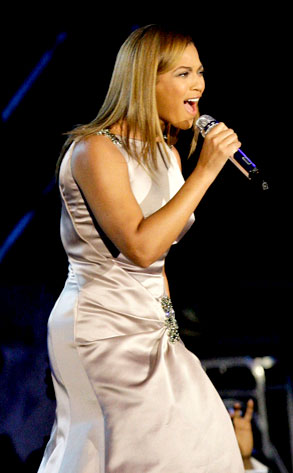 AP Photo/Alex Brandon
"I think [Beyoncé] was honoring Etta! To sing her song, especially now as big as Beyoncé is, for her to sing any song, that person should be honored. She brought Etta's song back into the spotlight!"
—Grammy-nominated singer Colby O'Donis on whether a furious Etta James should really kick Beyoncé's butt over having belting out James' trademark hit, "At Last," at Obama's Inauguration.