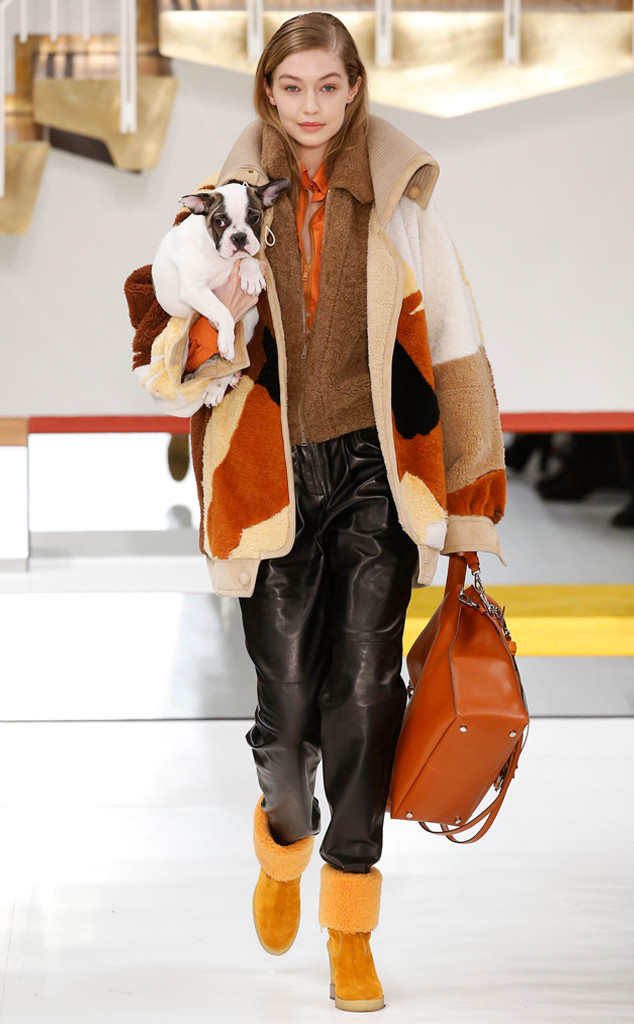 Estrop/Getty Images
In perhaps the most genius move made in all of fashion month, puppies have hit the runway!
Thanks to Tod's creative director Antonella Di Pietro, the Italian fashion brand sent models—including Gigi and Bella Hadid—down the catwalk outfitted in luxe leathers, fall-ready muted hues and shearling layers. But who could really focus on the fashion when Gigi—clad in an orange camo-like fur jacket—was holding a pint-size pup in her arm? Judging by the smile on the model's face, she seemed more than happy to carry the extra weight.
Hopefully, the brand followed animal safety precautions, as only five dogs appeared throughout the entire show: a white furry friend contrasted perfectly against a sunshine-yellow anorak, while a camel-colored canine blended into a shearling-lined jacket of the same color. All the pups were so small they could fit into the oversize carryalls the models were also toting down the runway.