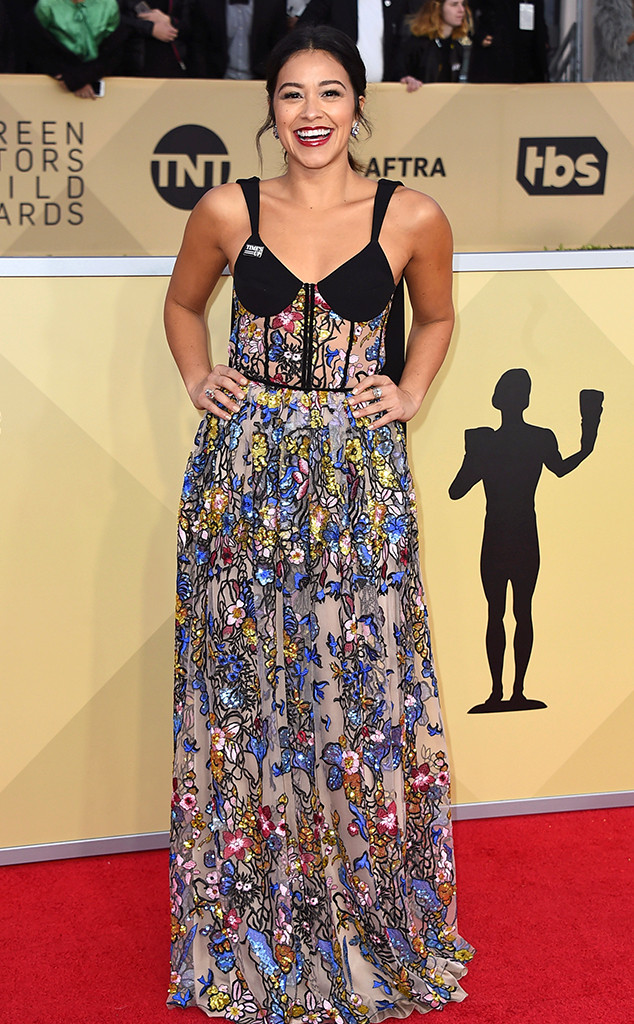 Jordan Strauss/Invision/AP
Gina Rodriguez is representing!
The Jane the Virgin star and E!'s very own Nina Parker picked up right where they left off during their interview on the red carpet of the 2018 SAG Awards. The two were in the same wedding years ago and they shared a bonding moment at a nail salon in Chicago.
"You were telling me like, 'I don't know, girl, I'm just waiting for the right thing.' And then the right thing came. Do you remember that? And you were dealing with a guy you didn't like," Parker recalled.
"Always, right?" Gina says jokingly. "Except now, Joe, I love you so much baby, you're the best thing that happened in my life."