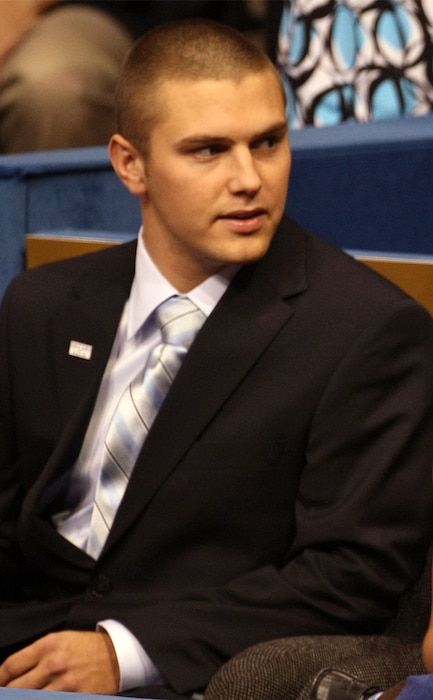 Justin Sullivan/Getty Images
UPDATE: E! News has learned that a hearing was held Monday morning and the criminal mischief charge has been dismissed. The other two other charges are currently pending and bail has been set at $5,000. As of publishing, it has not been posted.
__________________________
Track Palin is back in the spotlight.
The oldest son of politician and former vice presidential hopeful Sarah Palin was arrested Saturday in Wasilla, Alaska. According to online court records, the 28-year-old was charged with domestic violence-related offenses, including alleged felony burglary, assault in the fourth degree and criminal mischief for alleged property damage, on Sunday morning.
The property damage charge is for allegedly causing $250 to $999 worth of damage. He is scheduled to appear in court next on Dec. 27.