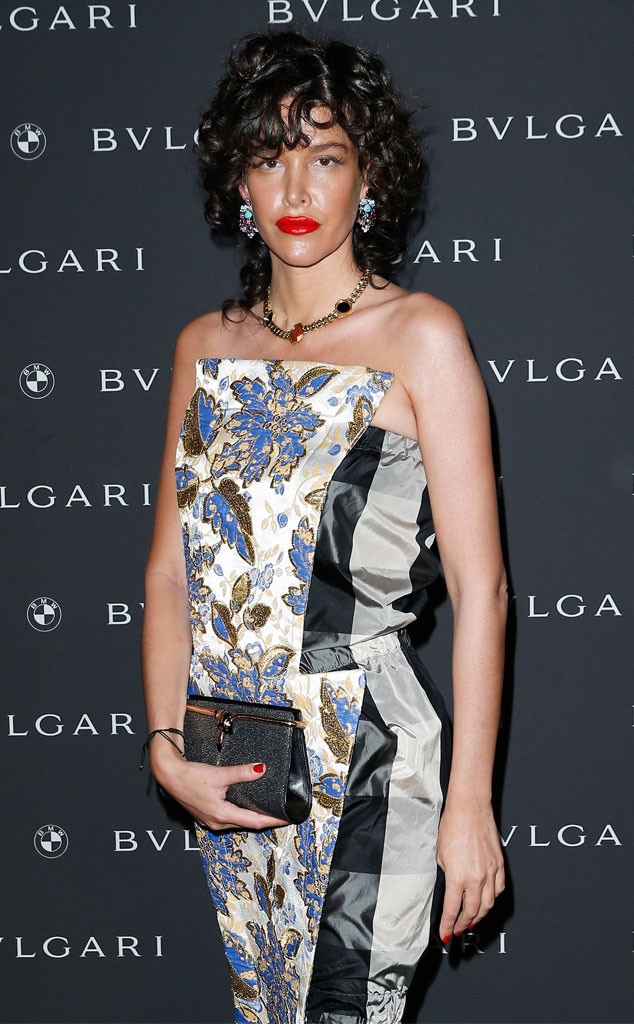 Franziska Krug/Getty Images for Bulgari
UPDATE: Later on Friday, in response to a question by a reporter, NYPD Chief of Detectives Robert Boyce talked about Paz de la Huerta's accusations against Harvey Weinstein at a press conference about crime statistics. He said police have "an actual case" and are gathering evidence.
"We became aware of the victim on October 25th," he said. "We got a phone call and we responded, we spoke to her. She put forth a credible and detailed narrative to us. We then sought to garner corroboration. This happened seven years ago and we found corroboration along the way. We immediately contacted the district attorney of New York and we started working the case together, both of us. We have an actual case here. So we are happy with where the investigation is right now. Mr. Weinstein is out of state. We would need an arrest warrant to arrest him. So right now, we're gathering our evidence. We continue to do so every day."
"As to others, I'm not gonna close the door and say that others won't come forward, but this is what we have right now," he said. "This is what we're moving forward with."
_________________________
Paz de la Huerta has come forward with additional rape accusations against Harvey Weinstein—ones that are currently being investigated by the New York police department and Manhattan District attorney's office.
In response to de la Huerta's rape accusations, Weinstein's spokesperson told E! News in a statement, "Any allegations of non-consensual sex are unequivocally denied by Mr. Weinstein."
In a phone interview with Vanity Fair, the Boardwalk Empire actress said she first met Weinstein when she was 14 years old while working on Miramax Films' The Cider House Rules. De la Huerta claimed Weinstein sent her science fiction books with a suggestion for a role when she was around 21 years old. Roughly five years later, the two allegedly ran into each other at the Top of the Standard bar in New York City.
As she told Vanity Fair, Weinstein offered her a ride home, but when they got to her house, he allegedly demanded to come in for a drink. Inside, he allegedly pushed her onto a bed and raped her, she described to the magazine.