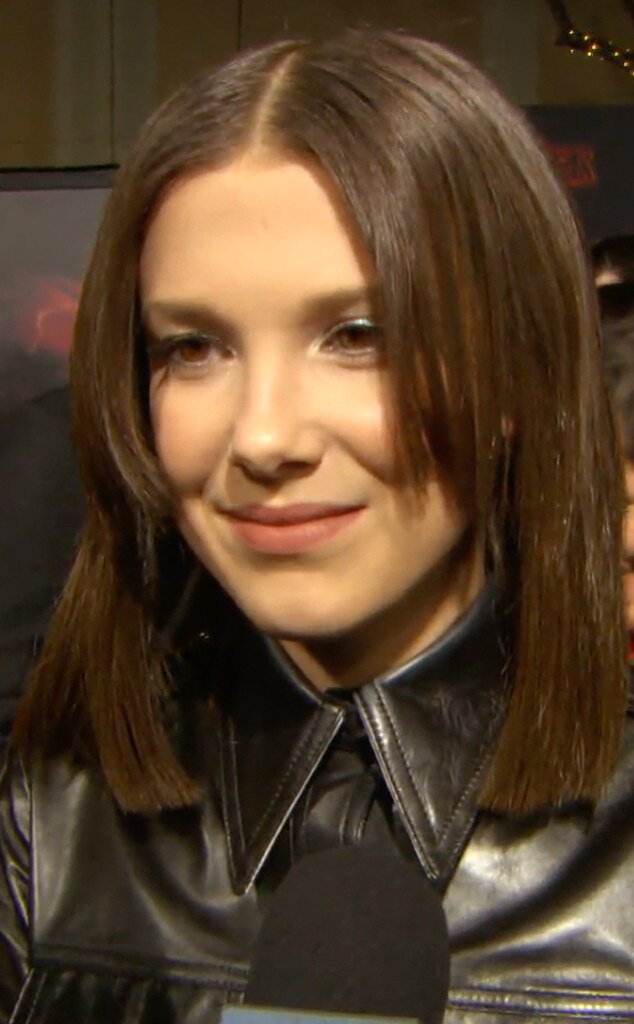 E! News
Millie Bobby Brown, is that you?
The young actress arrived at the Stranger Things season two premiere in Los Angeles with a cute, shoulder-length cut and face-framing layers.
Fans will remember the 13-year-old star shaved her head to play her character Eleven. The actress even documented the occasion in a series of photos and videos back in August 2016.
However, the actress has clearly been growing her hair out. Still, the actress told E! News that she preferred her shaved head to her longer 'do.
"Shaved head, for sure," she said at the premiere, held at the Regency Bruin Theater in Los Angeles. "Shaved head will always be my favorite hairstyle."