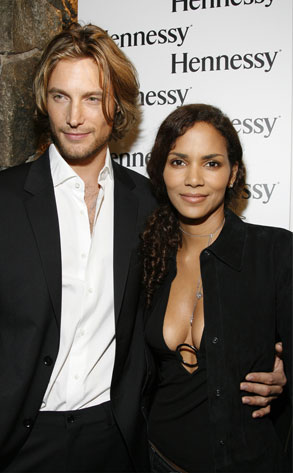 Mark Von Holden/WireImage.com
Halle Berry is one busy woman, but there's at least one thing she doesn't have to worry about these days: changing 11-month-old baby Nahla's stinky diapers!
"I know it sounds weird, but I really like diaper duty. I don't mind at all," the Oscar winner's hottie boyfriend and baby daddy, Gabriel Aubry, told us yesterday at the Callaway Golf Foundation's tournament benefiting the Entertainment Industry Foundation's cancer research programs.
In fact, Aubry says he's become quite the expert.