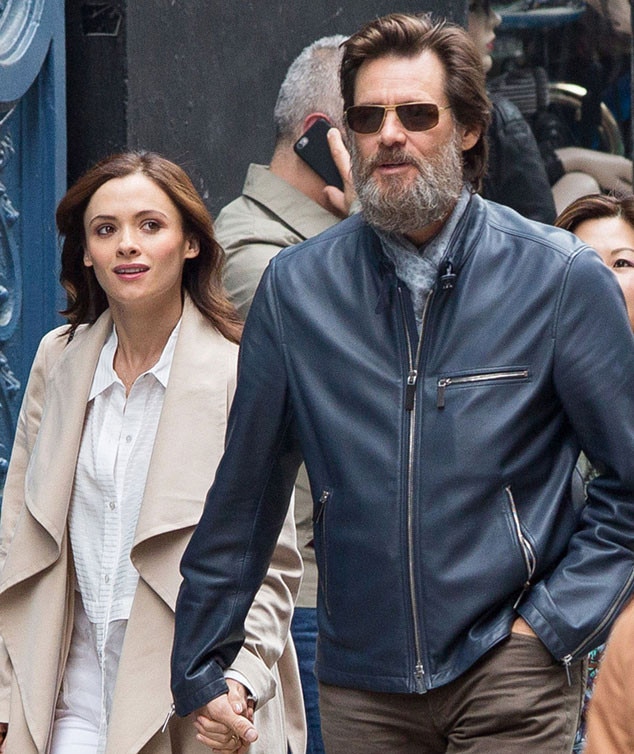 MaxNY/FAMEFLYNET PICTURES
Jim Carrey is firing back at allegations made in a wrongful death lawsuit filed against him by the mother of Cathriona White, his late Irish girlfriend.
The hair and makeup artist, who dated the actor on and off since 2012, committed suicide last year by overdosing on prescription medications his lawyer says she had stolen from him.
In October, White's mother Brigid Sweetman sued Carrey, blaming him for her daughter's death. She claimed he "knowingly" gave her "three sexually transmitted diseases" "without warning her," then "lying to her about it, dumping her out of concern for saving his own public image, calling her a 'whore' and shaming her, and then using his high-priced Hollywood lawyers and 'fixers' to intimidate and threaten her in an effort to silence her."
This week, Carrey filed papers in response to Sweetman's lawsuit, seeking to strike "numerous irrelevant, false and improper" allegations she had made.