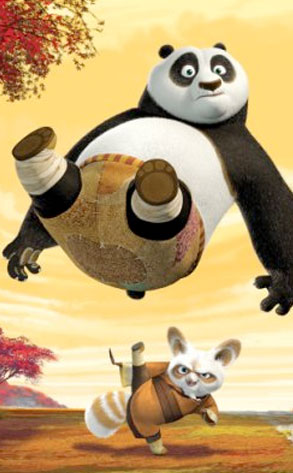 Paramount Pictures
Forget WALL-E! It was a butt-kicking panda that cleaned up at the annual Annie Awards last night.
Kung Fu Panda took home 10 trophies, including best animated feature, at the awards show that honors the year's best in animation.
The Dreamworks flick, which features the voices of Angelina Jolie and Jack Black, beat out Disney's Bolt and Pixar's critically-acclaimed WALL-E for the top title. Both movies went home empty-handed. All three movies are up for Oscars.
In addition to prizes for animation, Kung Fu Panda's Dustin Hoffman picked up a best acting nod for voicing the character Master Shifu, who trained the panda Po in martial arts.
View a list of all the winners on the Annie Awards website.