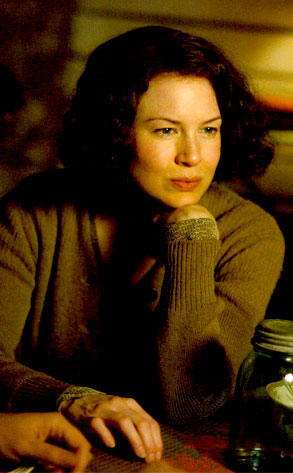 Universal Studios
An insurance agency wants to make sure Renée Zellweger wasn't living it up while playing a Depression-era wife.
The Oscar-winning actress apparently received $3 million from the insurer when Russell Crowe dislocated his shoulder and filming on 2005's Cinderella Man was delayed for seven days.
And now the agency that covered the production, which paid out a total of $6 million in connection with Crowe's bum shoulder, is thinking it shouldn't have been liable for the $3 million Zellweger's agents negotiated for her.
The Chicago star isn't being sued, but attorney Allen Michel asked a judge Friday to order her to give a deposition, turn over her diary and give a full documented accounting of what she was up to during that unexpected week off.
But while it's possible she doesn't even know about this yet, Zellweger was recently the recipient of some pretty cool news, as well.