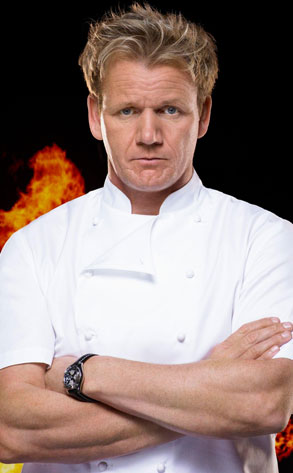 Patrick Ecclesine/FOX
Thursday TV's Big Winner, Excluding American Idol: CSI (20.1 million, per Nielsen estimates) was way up over last week, and won't have to hear about how the show can't survive without William Petersen. Until, of course, the next time it's down.
About Idol: It ruled the night in viewers (24.3 million), the 18-49 demo and iPod impersonators.
Thursday TV's Loser: The drama series. Airing after Idol, the fifth-season premiere of Hell's Kitchen (11.1 million) gave Fox more bang for its buck than either Fringe or Lie to Me, delivering a higher 18-49 rating than either of those two post-Idol series.
Let's See You Do It Again Next Week: CSI and Hell's Kitchen both aired opposite a rerun-addled Grey's Anatomy.
Etc.: Smallville (4.2 million) and Supernatural (3.6 million) were up over last week; Private Practice (7.7 million) was down—and cursing that Grey's rerun.