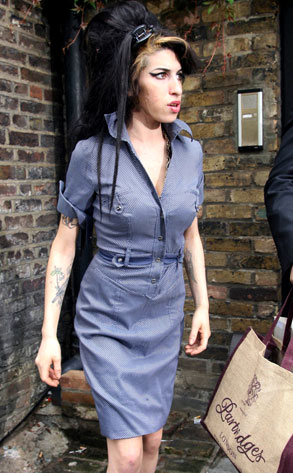 Goff/INFphoto.com
Turns out Amy Winehouse isn't the only one who's no good.
The singer's relaxing vacation got a big dose of stress yesterday, when her London apartment was ransacked and thieves relieved her of roughly $21,000 worth of property, including pricy recording equipment, a flat-screen TV and five supposedly irreplaceable guitars.
Metropolitan Police were called to the Grammy winner's Camden pad at roughly 4 a.m. Thursday when one of Winehouse's neighbors alerted them to a disturbance at the vacationer's vacated property.
While the scat cat's away...