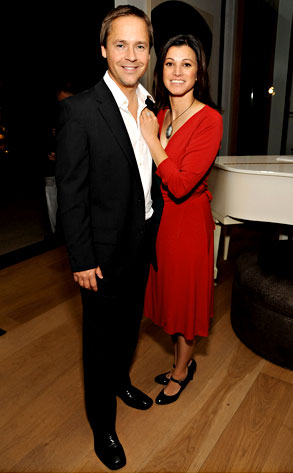 Jordan Strauss/Getty Images
Hilary Swank may have two Oscars, but ex-husband Chad Lowe is about to receive a little man (or woman) of his own.
The 41-year-old Life Goes On actor is expecting his first child with girlfriend Kim Painter. The baby is due in May.
"I am thrilled for them," the mom-to-be's father, Jack Painter, tells E! News. He admits his daughter has shared with him the baby's sex, "but you're not going to find out unless she tells you."
Lowe and Painter began dating in January 2006, one year after he and Swank announced their separation.