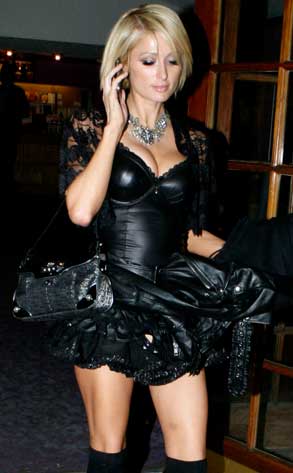 David Tonnessen, PacificCoastNews.com
While people thought Paris Hilton was a sign of the end of times, turns out she's just been performing a comedy routine.
Miss Understood explained on Britain's GMTV that she is not as stupid as everyone says: "I just do little jokes all the time but people think I'm serious, which I think is funny. And I think I kind of play up the image sometimes because, whatever, it's just entertainment."
Seems this whole mix-up can be traced back to The Simple Life. "For five seasons I was stuck doing this character," she says. "It was kind of hard always having to play that character when it's not who I am."
Obviously it has nothing to do with the way she slips into a baby voice to explain why she loves London. "First of all I love the accent. I just think it's very elegant and sexy and I love it," she coos.
See, another a little joke. If we don't start paying attention, we may miss one of the greatest comediennes of our time.