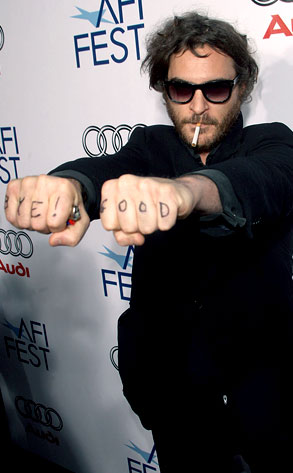 Jason Merritt/Getty Images
There's a fine line between genius and insanity. The jury's still out on which side Joaquin Phoenix will fall.
The Oscar winner has certainly been walking the line with his latest antics. First came the infamous "Bye! Good" red carpet moment and the claims he was giving up his acting career.
Lately, he's been focusing on his "rap" career as brother-in-law Casey Affleck creates a documentary about his evolution from movies to music.
Reading our coverage of the Joaquin wackiness probably had most of you saying, "What the [bleep]?!" while many of you (and us, too) hoped we were being punk'd.
Now, two sources are telling Entertainment Weekly that's exactly what's happening.