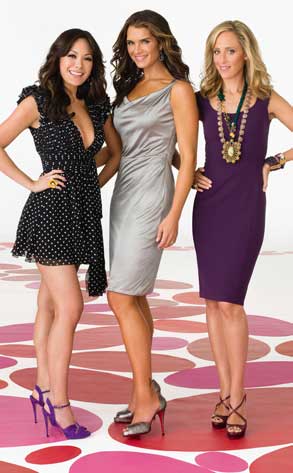 Andrew Eccles/NBC
Who wouldn't covet the incredible designer wares that Kim Raver, Brooke Shields and Lindsay Price strut around Manhattan on Lipstick Jungle?
A stage manager from NBC's style-driven drama must have figured he could cash a bonus check courtesy of the fashionistas' fashions while he awaited the show's (likely negative) fate.
Only, that bonus check wasn't simply handed to 27-year-old Arthur Moreira.
He's been charged with stealing nearly $30,000 worth of wardrobe, according to the Brooklyn district attorney's office. The crew member was arrested in his apartment Friday after police purchased some of the stolen fashions from him on eBay.