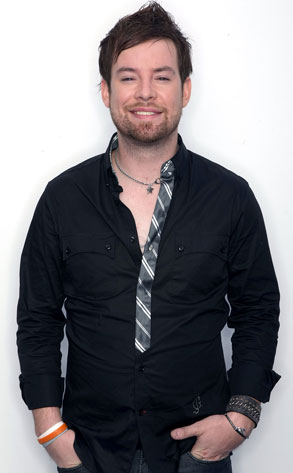 F Micelotta/TCA 2008/Getty Images for Fox
After graduating at the top of the seventh class at the school of American Idol, David Cook is moving on to university…a whole tour of universities, actually.
Dean Simon Cowell and guidance counselor Ryan Seacrest must be so proud.
Cook, 26, may not receive a master's degree, but he'll sure sell a ton of tickets to students. The 37-show spring tour kicks off at Florida State University on Feb. 13. The crooner will rock and roll his way through the South, Midwest and the East coast of the U.S.—but no stops in California or at his alma mater, University of Central Missouri—singing tracks from his recent, eponymous album.
No word yet on if or when AI7 salutatorian David Archuleta, 18, plans to hit the road (or the books).