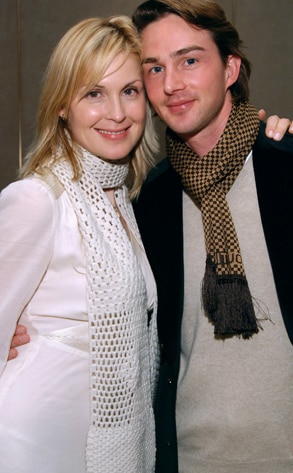 John Sciulli/Getty Images
Lily van der Woodsen lives! And, more importantly for Kelly Rutherford, she has won the first hard-earned round in court.
After two days of terse testimony, the judge in the Gossip Girl star's custody case has ruled that Rutherford can take her 2-year-old son with her to New York this weekend when she resumes filming on the CW hit.
The pregnant Rutherford was emotional as the judge ruled that she is clear to fly out with son Hermes this Sunday, for two months of location work in the Big Apple.
The actress' estranged husband, Daniel Giersch, who was fighting to keep the boy in Los Angeles, will serve as their unlikely travel buddy. He will be allowed to care for the boy in lieu of a third party while Rutherford is on set.
And that's not all...