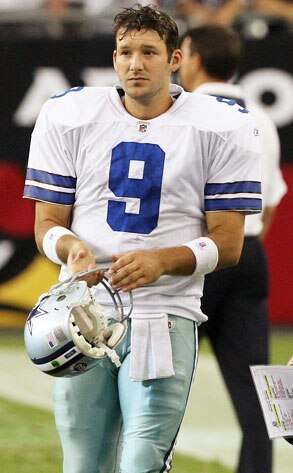 AP Photo/Ross D. Franklin
America's Team is taking a cue from American Idol.
Yes, Tony Romo and Terrell Owens are about to get some stiff competition for best known Dallas Cowboy with news that former superstar receiver Michael Irvin has teamed with the producers of The Biggest Loser to launch a reality series in which 12 "football neophytes" will vie for a spot on the Cowboys' 80-player training camp roster.
The yet-to-be-titled show will air on Spike TV in the spring and pit six receivers against six defensive backs in an NFL version of Survivor. The show will include appearances by former Cowboys like Deion Sanders and owner Jerry Jones.
The Cowboys are no strangers to the world of reality TV. Their training camps have been chronicled on HBO's Hard Knocks. And, before squirreling away Jessica Simpson, Romo wooed former American Idol Carrie Underwood.