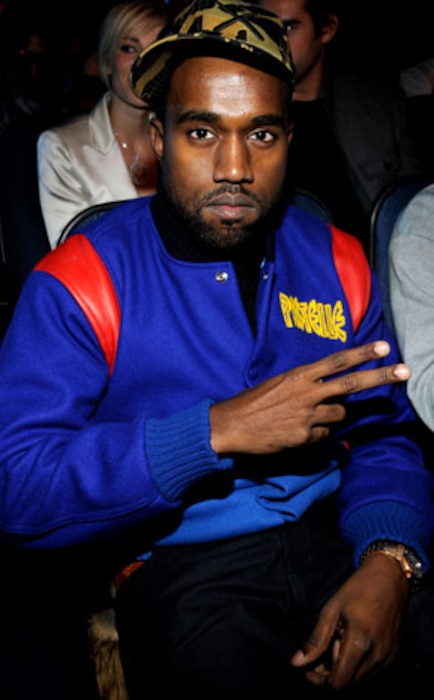 Kevin Mazur/Getty Images
One awards show stage Kanye West won't be storming anytime soon: The AVNs.
After catching wind of an outrageous—even for him—Internet report claiming that the rapper was "open to doing porn" and, in particular, "bisexual scenes," West has shot back on his blog, blasting the fake, hater-fueled interview and claiming that someone is trying to tamp down his greatness by hacking into his online accounts.
"Yoooo why won't you let me be great!!!" writes West. [Editor's note: We've translated to spare you his signature all-cap style.]
"I had the two greatest days of my life and when I get back...I read some s--t claiming I said I'm down to do porn and some bisexual porn!!!!!
"Please I beg you, give me a break!!!!! Pleeeeeeeeeeeeease!!!!!!!!!!!!!!!!! Let me be great!!!"