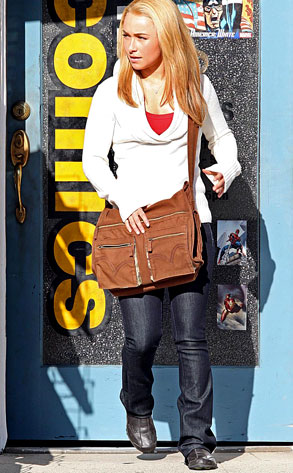 Perkins, Shirley, PacificCoastNews.com
Can you tell me who in Hollywood actually has naturally long hair rather than extensions?
—Rosie, Ireland
Well, let's start with Hayden Panettiere. I would much rather discuss the dress she wore to the Globes—exactly how many ribs did she break squeezing into that thing? But no. You want to know about hair. Hers is real. I mean, some of it is.
"Naturally, it comes down to about the bustline," her stylist, Leonard Zagami of the Anthony Leonard Salon, told me. "But we'll still put in clip-on extensions sometimes. This past September we put her in three different looks in one day."
Meanwhile, another star who appeared at the Golden Globes also has real, long hair—even though it may be the only remaining natural thing about her...