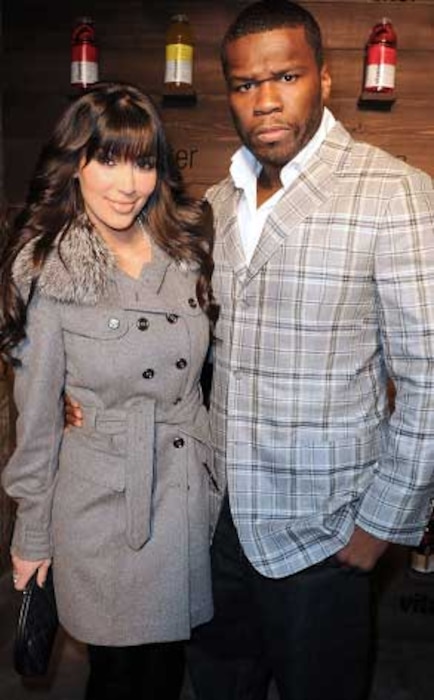 Gustavo Caballero/Getty Images
Kim Kardashian may be close to giving up fur.
The E! reality star tells me that she began thinking about losing her animal pelt wardrobe last month when PETA released an "I'd Rather Go Naked Than Wear Fur" ad featuring her sister Khloe in the nude.
"It's baby steps for me," Kim told me at 50 Cent's party at the Vitaminwater House, where she arrived in a fur-trimmed coat and enjoyed braised beef short ribs from the One Group. "I haven't bought anything new since Khloe did the ad."
Even Kim's boyfriend, football star Reggie Bush, gives her a hard time about fur. The two were at Sundance last year when they drove past an animal rights protest in front of a fur store. "I was wearing a fur vest, and he was like, 'This is humiliating. I can't go out with you,'" Kim remembered. "And then we were driving past the protest and he was rolling down the window and screaming, 'She's in here. She's in here.'"
Other celebrity Sundancing highlights include: