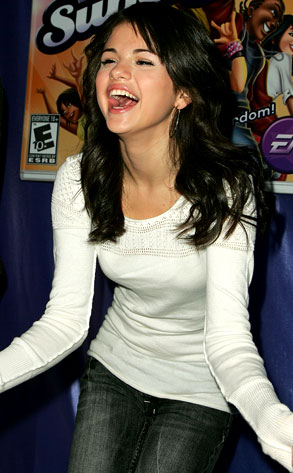 Jason LaVeris / Getty Images
As 14-year-old Kim Millinger of Trenton, N.J., was sworn in as the president of the Selena Gomez fan club earlier today, the momentous event was overshadowed by the swearing in of Barack Obama as the nation's 44th commander in chief, much to the dismay of Selena supporters.
"I totally can't believe this wasn't, like, covered all over the press," said Selena fan Stacey Martinelli, 13, after the ceremony, which took place in the food court of Hasbrook Mall, near the Chili's. "Every place I look, it's all Obama this, Obama that," stated a distraught Martinelli, noting that "every TV at Circuit City had Obama on there."
The event was attended by some 32 Selena followers and marks only the third time the office has changed leadership since its inception last summer. "Kim really has brought a new sense of hope to Selena fans everywhere," offered Martinelli, who added that the former president, Caitlyn Biggs, who defected to the Miley Cyrus camp in November, "really sucked."