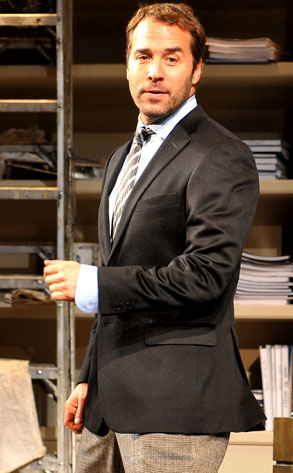 Slaven Vlasic/Getty Images
Jeremy Piven is gone from Broadway, but his high mercury count seems hardly forgotten.
The producers of Speed-the-Plow, the David Mamet Broadway play that Piven exited last month amid a doctor's finding of the star's "amazingly, shockingly high" mercury level, have filed a grievance with the leading stage actors union.
The statement today by Jeffrey Richards Associates did not elaborate on why the grievance was filed, although if a Mamet remark last month about Piven leaving show business "to pursue a career as a thermometer" is any indication, the mercury thing didn't fly with Plow powers that be.
Piven's publicist did not immediately respond to messages seeking a response.