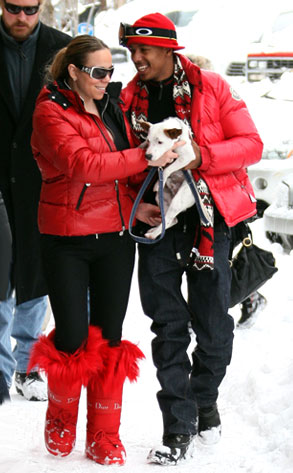 Perkins; Andrade; PacificCoastNews.com
Mariah Carey and Nick Cannon may not be poppin' out babies right now, but it's gonna happen.

"We're definitely into planning a family and stuff but when everything calms down and we get the time," Cannon told me earlier today after finishing up a workout at Gatorade's G Gym at Village at the Yard at Sundance. "We're just running and gunning now and enjoying being newlyweds."

Also on the couple's agenda? Working together! But not on a musical collaboration. So what gives?