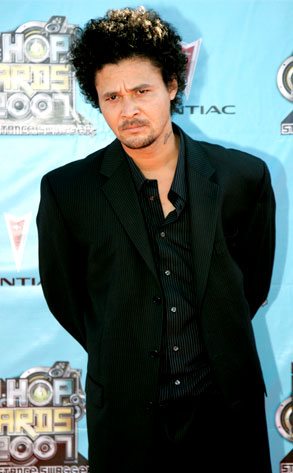 AP Photo/Jeff Christensen
It's a Thug World Order all right.
Bryon McCane, better as Bizzy Bone of Bone Thugs-N-Harmony, was beaten and robbed of his jewelry at the Universal Hilton Hotel in Los Angeles last week, E! News has learned.
According to Los Angeles Police Officer Julie Stone, cops on Friday arrested 30-year-old Marlo "Bow Wow" Jones as suspect. Jones is a contract worker for local anti-gang organization United One. (We're guessing he's going to need to send out his résumé after this.)
Jones is currently cooling his heels in jail; his bail has been set at $1.1 million. Authorities are still searching for suspects.