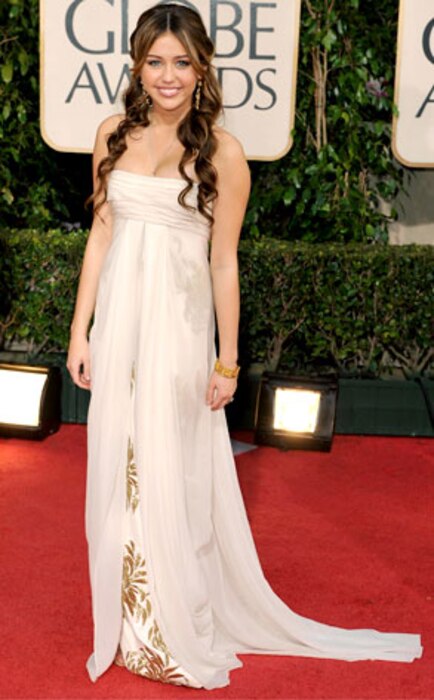 Steve Granitz/Getty Images
OK, just gotta let you know a tad more Globes gab:
Did you know Miley Cyrus actually thought she was going to bring down the Boss for Best Original Song? Yep. "I want to win," she practically seethed to a good bud of mine right before the show, nearly foaming at the mouth and saying she actually thought it would happen. Is that what happens when a 16-year-old gets a Porsche?
They think the world just magically falls into place, all wishes granted, afterward? Who knows with that chick—she also says she's not actually doing anything with that near-nudie boyfriend of hers, either. More pressing questions exist for the future of bitchy/boozy Mad Men, don't you think? Sober up and read on: