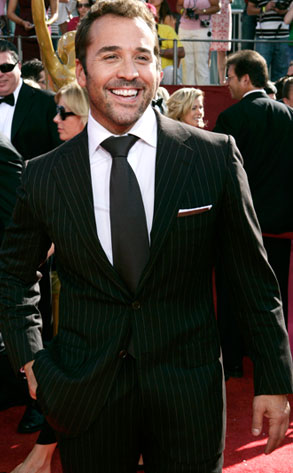 ABC/ADAM LARKEY
When it comes to his former Plow hands, Jeremy Piven wants to hug it out, at least figuratively.
After being forced to bail on his Broadway debut in David Mamet's Speed the Plow due to "mercury poisoning" from too much sushi, the Pivs is looking to make amends.
The Entourage star told E! News on the red carpet for the Golden Globes that he was just "grateful" to be able to make the awards ceremony in Hollywood after doctors ordered him on strict bed rest.
"I followed doctors' orders, enforced rest is what they said and that's what I did. I've been detoxing the mercury and resting for about a month now," Piven said. "I don't want to get too much into it right now...all I'll say is that Broadway was my dream."
As for reports that he left Speed the Plow on bad terms with his cast mates?