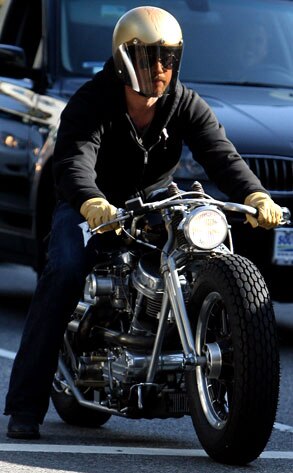 INFdaily.com
One of Brad Pitt's high-end hogs just broke down today. Hollywood and Bronson, quite near the Brangelina compound in Los Feliz.
No one stopped to help the famous biker dude. They didn't even get the chance. Brad's security detail—in a vehicle that was trailing Brad all along—quickly snatched up the Benjamin Button star to bodyguard safety.
So much for riding free 'n' easy in the mean streets of L.A., like everybody seems to think the butch star does.
I'm so not surprised. Neither is a Brad camper: