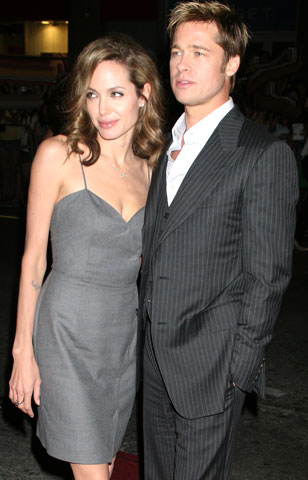 Dan Herrick/KPA/ZUMAPress.com
Brad Pitt and Angelina Jolie have not tied the knot.
Speculation about secret nuptials started Tuesday when Taraji P. Henson, who stars as Queenie opposite Pitt in The Curious Case of Benjamin Button, referred to her costar as Jolie's "husband" during an interview at the Palm Springs International Film Festival.
But Henson tells me we shouldn't look too deeply into the husband remark because...