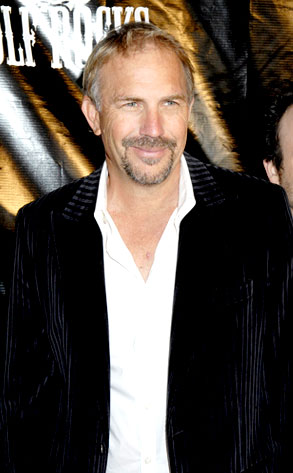 Benjamin Gitterman/Getty Images
Kevin Costner is feeling just fine, thank you very much.
That's the word from his publicist, who confirmed to E! News that the Dances With Wolves star was admitted to a hospital Tuesday after suffering a dizzy spell.
Costner, 53, was driving through Hollywood around 10 a.m. when he began feeling lightheaded and nauseous. The Oscar winner called 911 and then spent the next few minutes vomiting before paramedics arrived.
Rep Arnold Robinson said Costner was transported by ambulance to Cedars-Sinai Medical Center, "was checked out at the hospital and released [the following day] after tests found that everything was normal."
When he's not making movies, Costner has been moonlighting as a roots rocker his Modern West band, whose debut album, Untold Truths, came out in November.