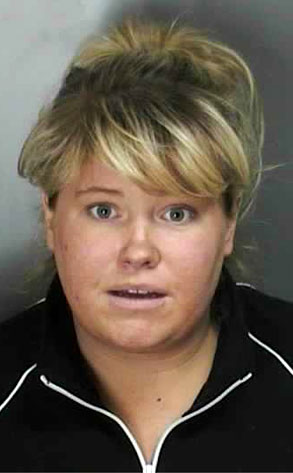 Macomb County Sheriff's Dept
We're thinking this really may qualify her as the biggest loser.
Shannon Thomas, a 30-year-old contestant on the NBC weight-loss competition, was charged in Michigan Tuesday with domestic violence.
The incident went down Dec. 16, when Thomas confronted Michael Nolden, a tenant living in her basement over the volume of his TV. She allegedly broke some Christmas tree bulbs and then tossed an open bag of flour at his head.