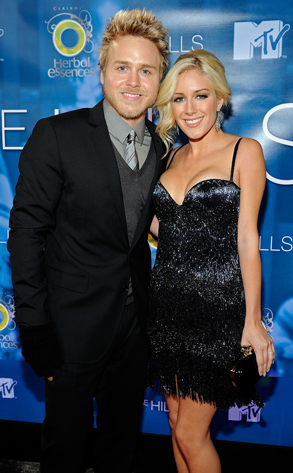 Frank Micelotta/Getty Images
Last season, How I Met Your Mother made headlines and ratings when pop princess Britney Spears guest starred in the hit comedy.
Hoping to do it again and kicking off the new year, TV reality stars Heidi Montag, Spencer Pratt (The Hills), Kendra Wilkinson (The Girls Next Door) and Kim Kardashian (Keeping Up with the Kardashians) make their cameo appearances on the upcoming January 12th episode of HIMYM on E!.
Keep reading for a sneak peek at the star-studded new episode...