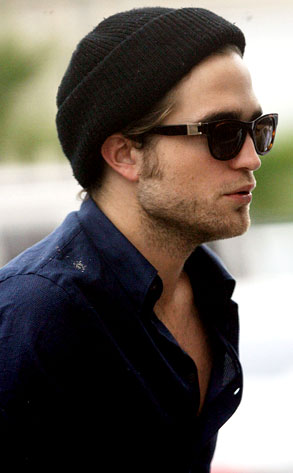 INFdaily.com
Robert Pattinson certainly has his priorities straight.
The Twilight mega-hunk has dropped out of Parts Per Billion, the independent film he was supposed to begin shooting in Los Angeles this month, to ready himself for round two as vampiric heartthrob Edward Cullen.
"Unfortunately, the prep time and production schedule on New Moon haven't left enough time for Robert to work on Parts Per Billion in the first quarter of this year," the star's agent Nicholas Frenkel told MTV.
No word yet on who will fill the heartthrob's shoes on the indie flick, produced by and starring Rosario Dawson. Pattinson was supposed to have some hot and heavy love scenes with actress Olivia Thirlby (Juno), but fans may have to wait for that heat until the fourth Twilight film. Until then, though, the actor has Little Ashes and How to Be coming down the pipeline.
Phew!