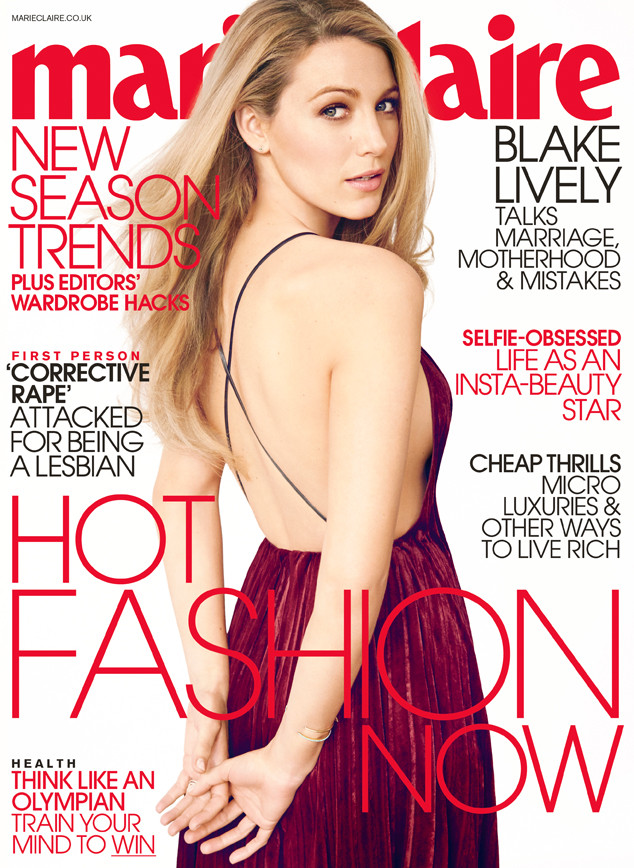 Marie Claire/Beau Grealy
Blake Lively's real livelihood centers around one key unit—family.
The Shallows star, front and center on the August cover of Marie Claire UK, got candid with the magazine, discussing how her upbringing has influenced motherhood and her career.
Additionally, Lively opens up about her and husband, Ryan Reynolds, and their mutual decision to lead as private as possible personal lives as they can while still being public figures.
The actress, pregnant with baby No. 2, said that she is trying to model daughter James Reynolds's childhood off of her own, explaining, "My husband and I chose a profession and a side effect of that is your personal life is public. Our child hasn't had the opportunity to choose whether or not she wants her personal life to be public or not. So in order to give her as much normality as possible, we want her to have a childhood like we had."