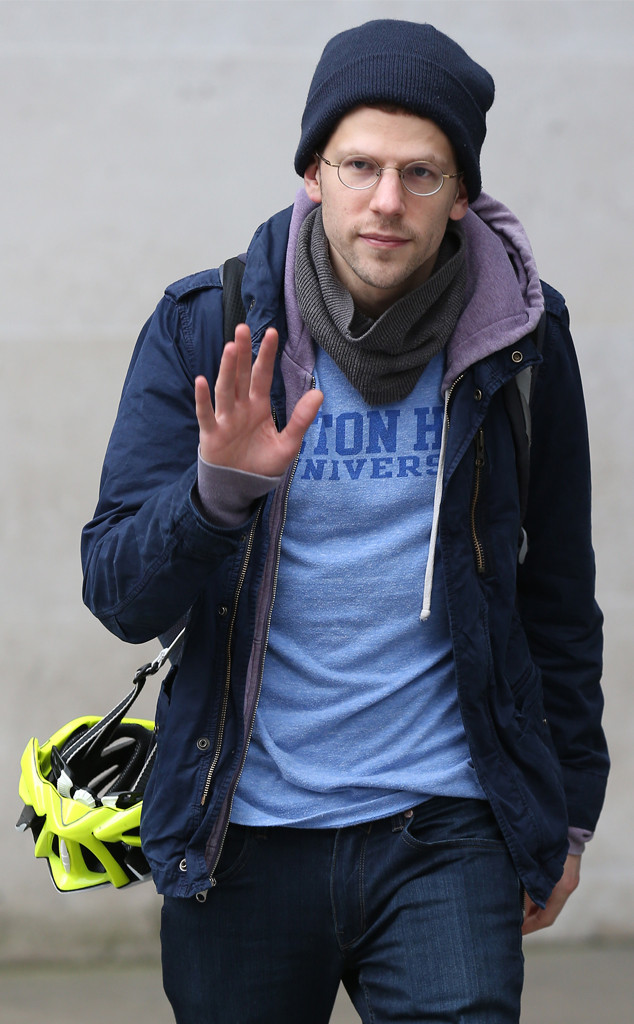 Neil P. Mockford/GC Images
An anti-gay protester in London had part of Jesse Eisenberg's attention—he had the minimum amount...but it was just enough.
As seen in a recent video, the 32-year-old Social Network and Batman v Superman: Dawn of Justice star was pushing a rented city bicycle and approached a small demonstration near a street on the route of the Pride in London Parade, which took place Saturday and is part of a more than two-week-long Pride Festival.
The actor walked slowly while looking at a man preaching into a microphone and several people holding signs with Bible quotes. He stopped near them and another man then asked him twice, "Is your mind closed?"
"Is my mind closed?" Eisenberg responded, shaking his head. "So f--ked up."
He then walked away.