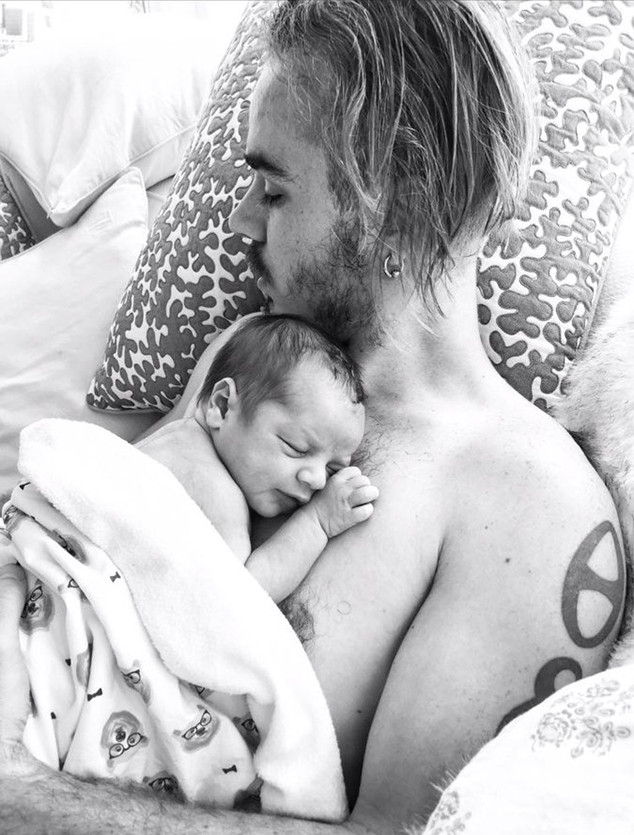 Twitter
Congratulations are in order!
Kirstie Alley is officially a grandma. The actress' son, 23-year-old William True Stevenson, welcomed his first child, a son named Waylon Tripp Parker. The Drop Dead Gorgeous star shared the adorable first photos of her grandson on Twitter, where she gushed about the arrival of her family's newest member.
"When your son has a son...bliss...yes this is my secret happy news as promised ...Welcome Waylon Tripp Parker," she tweeted alongside a piture of her son holding his newborn.
Unable to contain her excitement about her grandson, Alley tweeted, "Just GOTTA send one more..proud Gammy," and included another photo of Waylon smiling while taking a nap.