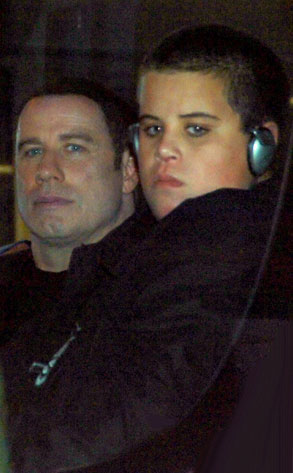 Splash News
Given the sad news about Jett Travolta, I got to wondering: What is a Scientology funeral like?
—Deb, Skokie, Ill.
There are funerary customs specific to Scientology, the longtime religion of John Travolta and his family. (FYI: Other superfamous Scientology adherents include Tom Cruise, Beck and My Name Is Earl castmates Jason Lee and Ethan Suplee.) A hallmark of Scientology is the belief that humans are immortal spirits, beings who have lived many lifetimes and whose potential is unlimited.
A funeral, therefore, focuses on the departed like this...