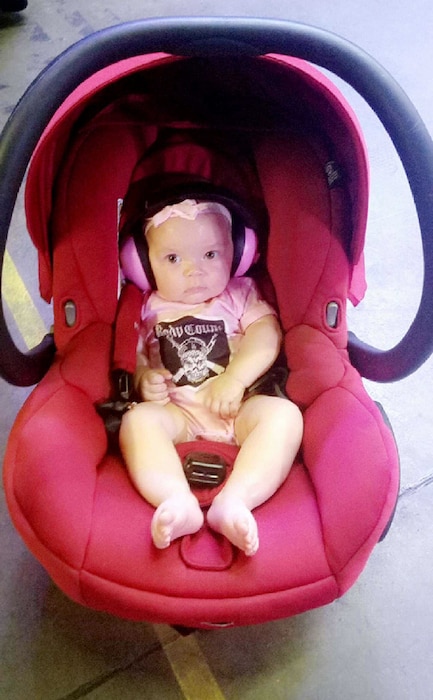 Coco / Snapchat
What is Daddy doing?
Coco brought her and Ice-T's six-month-old daughter Chanel to watch the rapper perform a rare show with his heavy metal band Body Count in Tempe, Arizona Friday and their adorable baby girl did not seem that impressed. Granted, she was wearing protective noise-canceling headphones, but her expressions, as seen on her mom's Snapchat, were priceless none the less.
"Daddy's biggest fan!" read a message posted on the baby's Instagram page. "Watching Daddy's sound check for his rock band...show in Tempe for tonight...I even have my Body Count onesie on and can even mimic dads mean mug face. It's all in the eyebrows...lol."