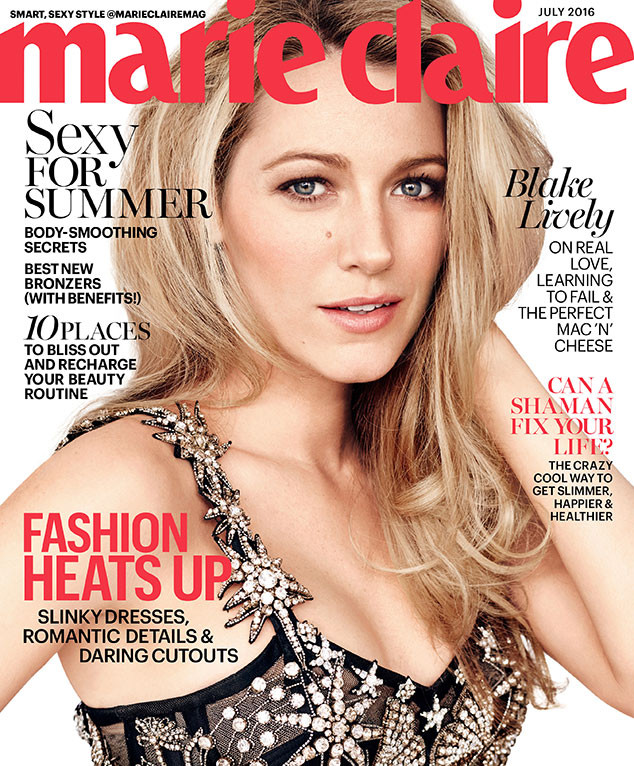 Beau Grealy
While she may not be handing out family photos, Blake Lively is finally offering some details about her highly secretive first born, James.
The new mom, who is presently expecting her second child with husband Ryan Reynolds, has kept her 1-year-old daughter out of the public eye since her secret winter birth in December 2014. No matter what kind of strategically worded questions the media has thrown at the Shallows actress, she has managed to avoid offering any information too revealing about the baby.
While Reynolds previously told Ellen DeGeneres the little girl was talking and walking, the public hasn't seen her save for a few distant paparazzi shots and an Instagram photo of her miniature hand grasping her father's jumbo fingers. That kind of anonymity is precisely what the pregnant star had in mind for her children.
"Ryan had a nice, normal upbringing, and we want our kids to have the same normal life that we had. We don't ever want to rob them of what we had, because we'd feel really selfish," she said in the July issue of Marie Claire. "We knew the lifestyle we were getting into, and while it's hard…it's another thing when it's our child. She didn't have the opportunity to make a decision about what she wants."