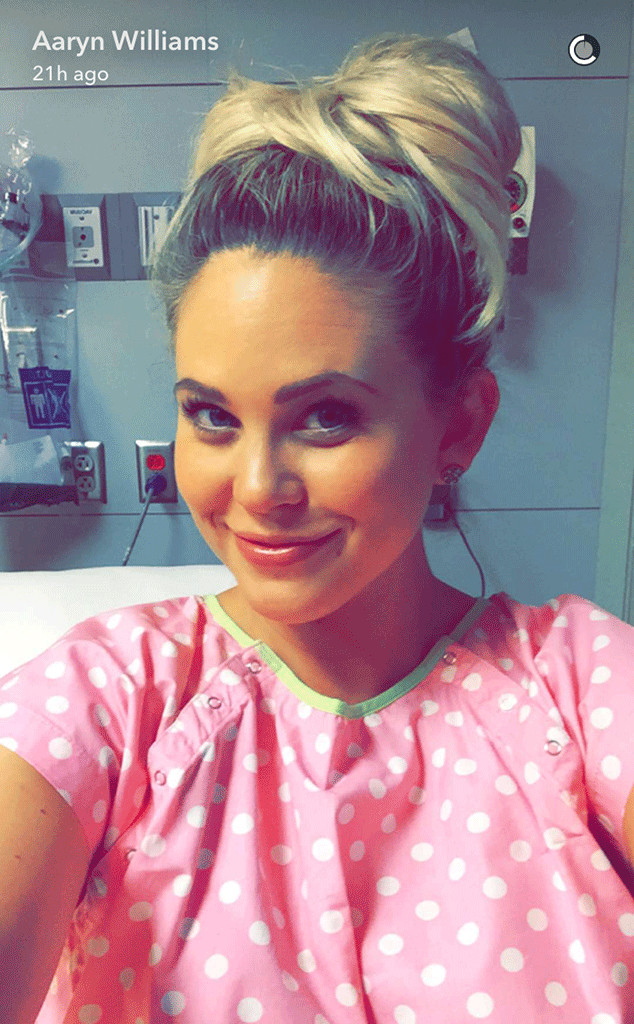 Snapchat
Aaryn Gries now holds the power of motherhood!
The former Big Brother contestant had big news to share on social media today. As it turns out, the former CBS reality star turned vlogger welcomed a baby girl with husband Nick Williams by her side.
"It's so surreal that we are actually here!" she wrote on Instagram before revealing the first photo of her daughter Skyla. "We did it."
The announcement comes after the Vlogger documented her hospital visit on Snapchat for roughly 24 hours. It all began Monday evening when Aaryn was enjoying a movie night at home with her family and friends. Once it was time for her scheduled induction, however, it was go time!
"We're here guys. This is like so surreal," she shared from her hospital room. "I have my what is this thing called? IV. Ugg, I hate IVs. And they're monitoring Skyla on these machines over here. You can hear her heartbeat."